Tech Specs
Engine – 2.0L Inline 4-cylinder Turbo-Petrol
It was a pleasure to be selected by Audi Thailand to sample their A4 Avant 45 TFSI for a week where I was able to drive it through urban areas, motorways, and country roads to truly experience what this beautiful car had to offer.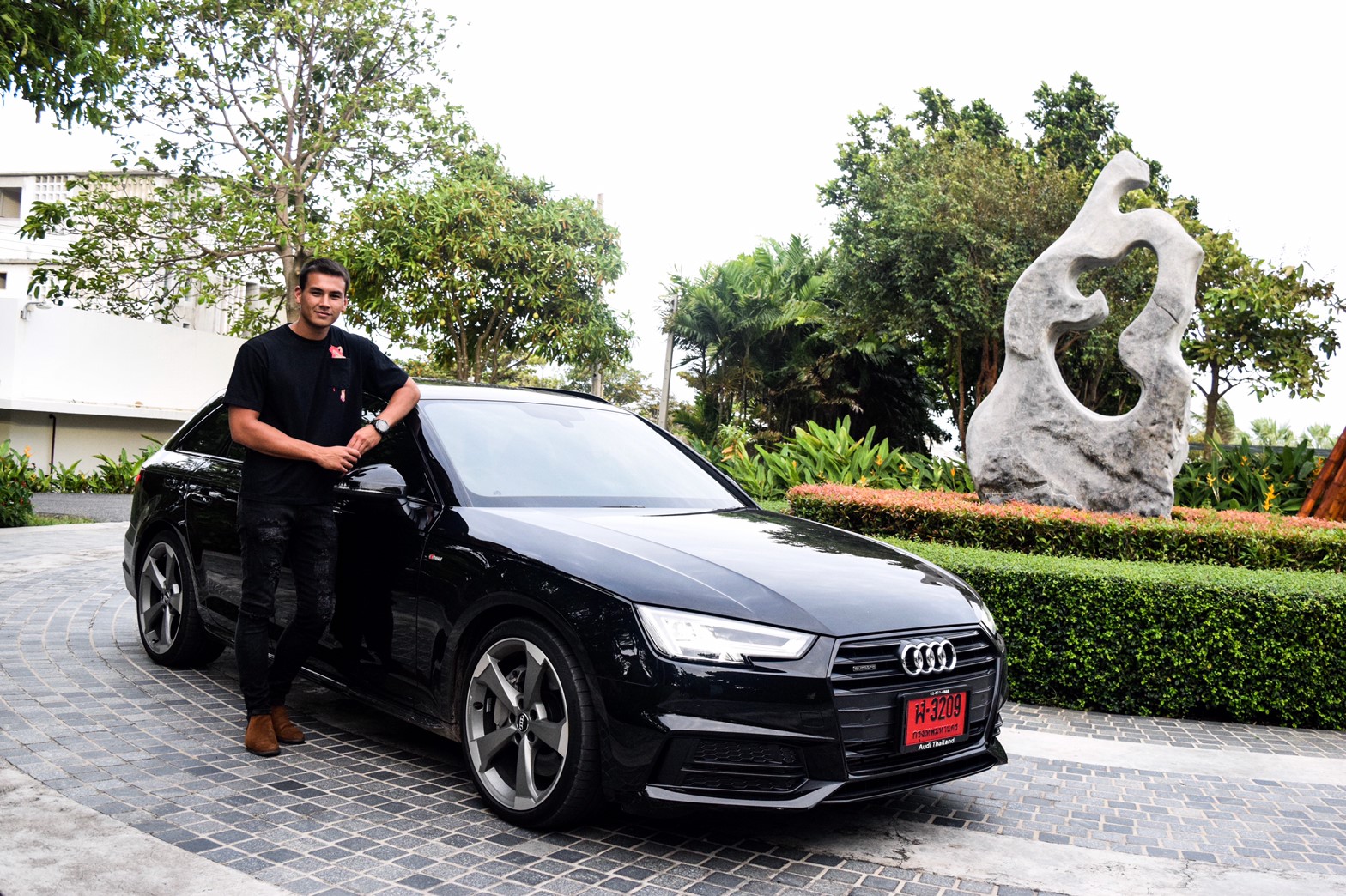 Exterior:
At first glance, the A4 Avant seems unassuming. But when you take a closer look, you start to notice all the little details which make this car special. I can honestly say that this car has really grown on me. I'm usually a fan of larger cars, but this A4 Avant may have turned me around. I was lucky to have the Quattro S line Black Edition, which comes with 245mm tires, fitted onto some gorgeous 19-inch rims. The car sits quite low, and combine that with the large rims, you really start to get a feeling of how sporty this car actually is.
Interior:
This is where the A4 Avant takes it to a whole different level. The S line steering wheel and bucket seats make you forget that you're sitting in an A4 Avant, and it feels like you're in an RS4. The seats are fully electronically adjustable, with massage function included – perfect for relaxing on the motorway! The electric panoramic glass roof also adds to the luxury of the interior of this incredible car. The seats give great side-support, and everything is where it should be. You get the feeling that this car really was designed with the driver in mind.
Performance:
The turbo-powered 2.0l petrol engine in the A4 Avant produces a healthy 252 horsepower, with 370Nm of torque. Couple that with the famous Audi Quattro all-wheel-drive system and you get a car that can launch off the line with the best of them. As you'd expect from the Audi's build-quality, the car sounds very quiet at motorway speeds, making your commute very enjoyable. Having over 250 horsepower at the disposal of your right foot makes the whole experience of driving the A4 Avant a pleasure indeed. Fuel economy is also impressive, you can easily extract over 700km on a single tank. Furthermore, the car's handling is fantastic, it feels very 'flat' in the corners, with plenty of grip to go around any curves.
Improvements:
Personally, I feel that this car is assembled very well, and I have no complaints. Everything works as it should and it is a very pleasant experience to drive this car. The A4 Avant ticks all of the boxes it needs to tick, and offers so much more than you expect.